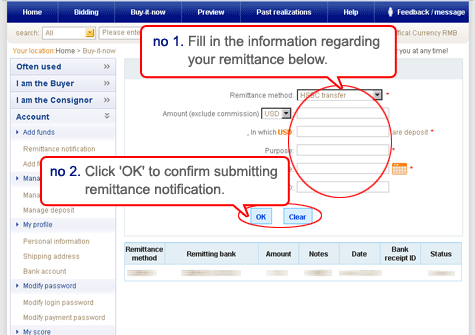 1. Log in to your account — Select 'Add funds'
2. Click 'Remittance notification', and fill in the related information to notify our employees. Once they receive your notification, they will verify your remittance amount. You can know about the status of your payment via the status displayed in the report. If you have any question, don't hesitate to ask our customer service.
Tip: It may take some time for your remittance to arrive in our account. We will verify your remittance amount after it arrives. For details of remittance, please consult your remitting bank.